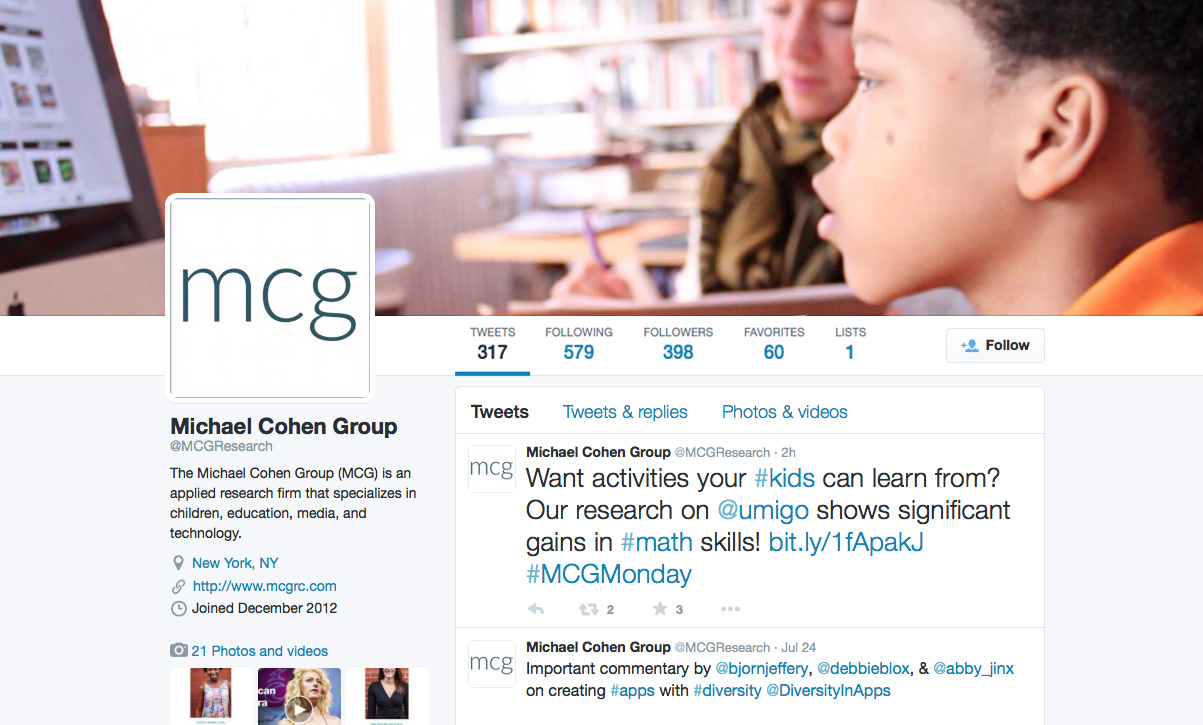 When I found out I was the Social Media and Marketing intern for the Michael Cohen Group, I was ecstatic. As a communications and psychology major, the job was a perfect fit; I was able to combine both my interests in social media and psychology while gaining insight into research specifically concerning children, education, and technology. As the summer internship nears an end, I still feel my original excitement for a number of reasons:
The MCG culture: The open office space of MCG reflects the open mind every employee has. Each employee contributes different expertise and is genuinely passionate about their work. Additionally the company's welcoming and friendly energy immediately dissolved my internship nerves.
The work: MCG conducts research that is noteworthy and signifcant; they help companies gain a deeper understanding of their target audiences in order to create the most effective and successful material. By working at MCG, I have seen how vital research is, as well as how innovative it can be. MCG created an interactive storybook called "All About Jayden" as a new way to measure learning gains from a health curriculum, which was shared at the Association for Psychological Science's 27th Annual Convention.
The Twitter world: Before this internship I had no idea the enormity and influence the children's education and gaming communities had on Twitter. Now, I have learned about many fascinating topics, intriguing companies and insightful individuals; a highlight for me was learning the positive effects of games on mental illness. Finally, running and watching MCG's growth on this platform has been both fun and rewarding!
In all, my internship has been an incredible learning experience, and I feel lucky to have contributed to MCG. Lastly, but most importantly, don't forget to follow @MCGResearch on Twitter!
~Ashley Charleson, Social Media & Marketing Intern